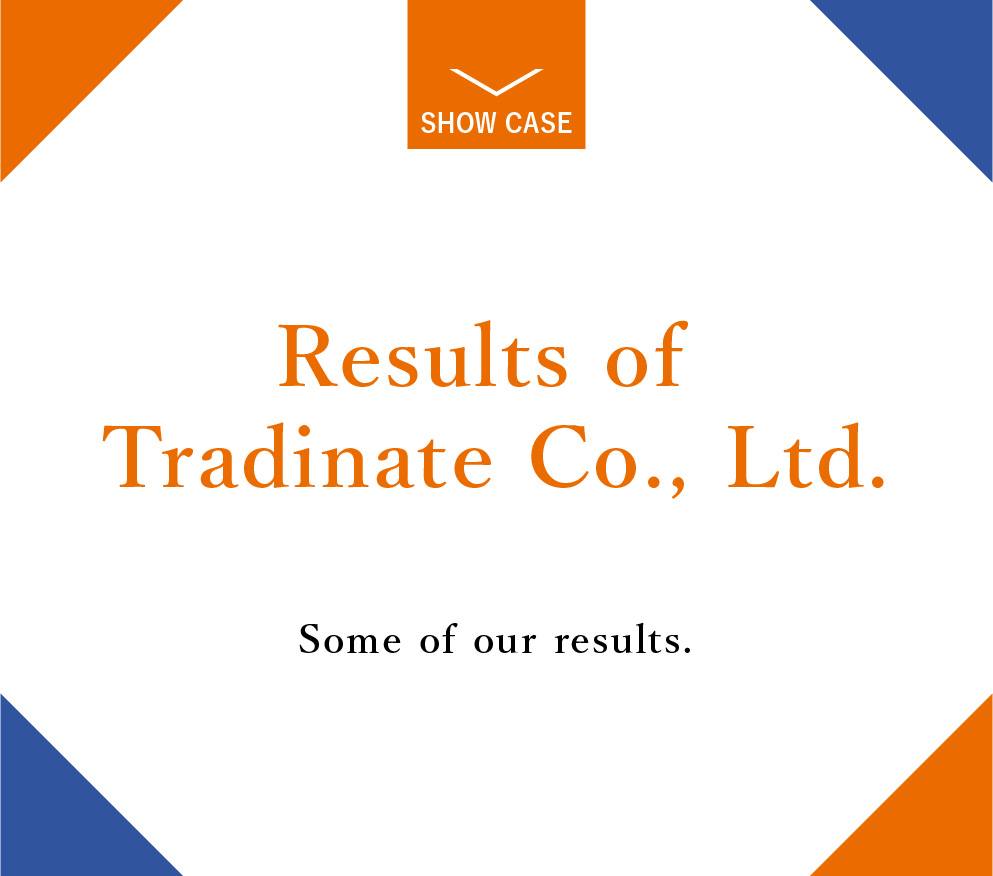 Kurume Kasuri, a traditional Japanese textile, "Yamamura Blue" exhibition in Taiwan.
We supported Kurume Kasuri "Yamamura Blue" in taking part in the "CREATIVE EXPO TAIWAN" held in April 19th ~ 26th 2017. About two hundred thousand people visited this event not only from Taiwan but also from many countries all over the world.

The "Yamamura Blue" exhibition booth was outstanding at the event venue and had many visitors. Some of the visiting companies asked to deal with this product and negotiations are now in progress. We plan to hold events in Taiwan with "SUNMAI", a local craft beer company in Taiwan. We have other negotiations in progress with other companies.
Support distributions of aquarium fish
| | |
| --- | --- |
| We have been dealing with aquariums in various parts of Japan including "Okinawa Churaumi Aquarium" and the export of aquarium fish to Korea, Taiwan and Singapore. | |
Export sales of garden plants
| | |
| --- | --- |
| We purchased garden plants from Fukuoka and Kumamoto prefectures and have exported and sold them in China, Taiwan, Singapore and Vietnam. | |
Support to join the exhibition in Taiwan
| | |
| --- | --- |
| We have been entrusted by many home manufacturers to take part in international exhibitions and have entered many products such as food, liquor and craftwork into those exhibitions. The purposes of joining international exhibitions are mainly marketing, improving product awareness and acquisition of sales channels. Tradinate Co., Ltd. provides you full support for international exhibitions or events in Taiwan and other countries. | |

Support of the major apparel maker at overseas exhibitions
| | |
| --- | --- |
| We provided full support such as the transportation of products and equipment including precision machines, interpretation and customer care on the spot at the exhibition in San Francisco. | |
Test marketing research on foods and traditional crafts of the Kyusyu and Yamaguchi areas.
| | |
| --- | --- |
| We brought some samples of pottery, indigo dye, honey, ginger jam, condiment paste made from yuzu and mineral water to San Francisco and New York to conduct the customer survey of on the spot sales channels. | |

WEB
| | |
| --- | --- |
| Our interview appeared in "FUKUOKA BUSAN CAFE " on November 1st in 2016. | |
Appearance on TV
| | |
| --- | --- |
| Tradinate Co., Ltd. was featured in the information program "Asadesu", KBC Kyushu Asahi Broadcasting, as the leading figure of business expansion into Taiwan on May 17th 2017. | |