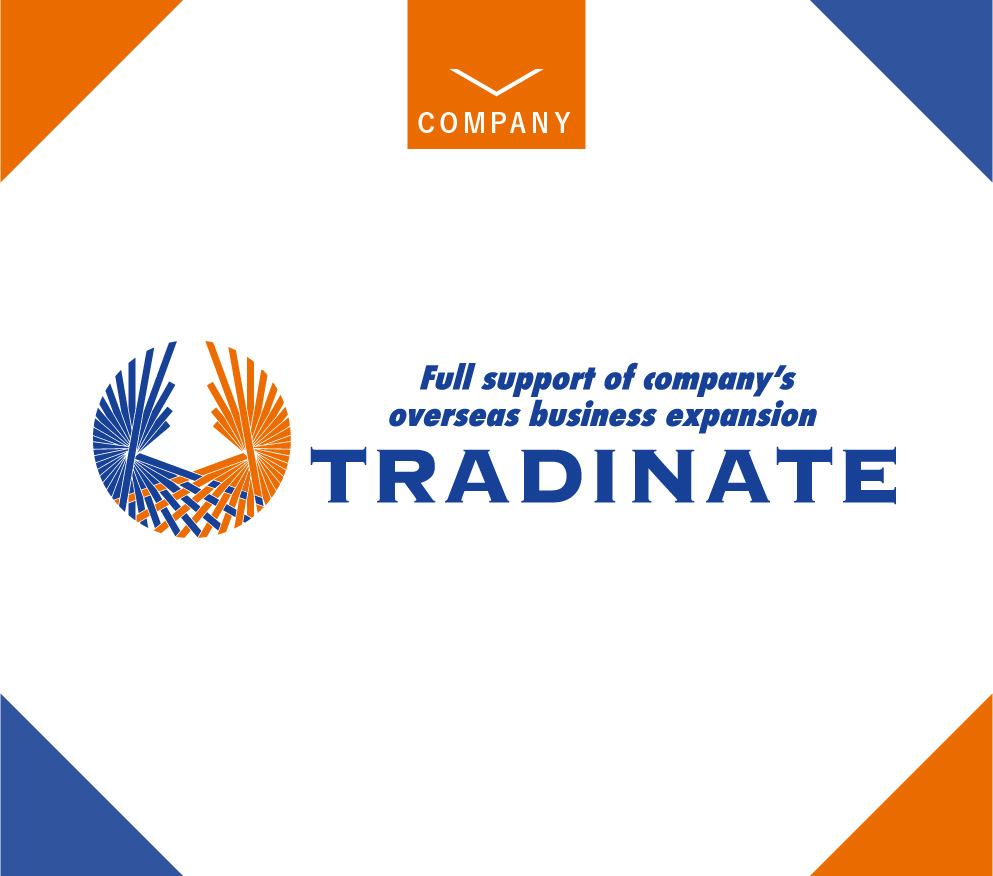 Message from the president
Company outline
Company name
Tradinate Co., Ltd.
President
Kenji Ota
Address
Central Building 201 13-3 Watanabe-douri 5 ,Chuo-ku,Fukuoka-shi,Fukuoka Japan 810-0004
URL
http://www.tradinate.co.jp/
TEL

+81-92-408-2536

FAX

+81-92-408-2537

Date of establishment
September 11th, 2015
Business outline

Provide the following services related to trading.
Transportation support of Import/Export.
Import/Export procedures support.
Distribution support.

Access
Our partner company
Tradinate Co., Ltd. provides you support from the aspects of designing and sales promotional strategies with the branding management company that we have a working partnership with.

HEART MIRAI Co., Ltd.

Category of business

Branding consultant.
Planning and development of brand design.
Planning and development of communication design.

HEART MIRAI Co., Ltd. provides several services from consulting on developing and building the brand of your products, design strategy, planning and development.

Profile of the president

Art director

Eiji Funayama

He was born in Yokohama City. He had his own business in 2000 after working for a planning and design company in the advertising industry in Tokyo. He established Moe Inc. in 2004 and reorganized it into HEART MIRAI Co., Ltd. in 2009.

His main results are CASIO:G-SHOCK・PROTREK (Domestic・International)/Contents of Banks:Convenience store ATM・WEB/HONDA: Domestic environmental business service】and more. He has extensive experience and success in several categories of branding, especially for major companies. He has a talent for making concepts that suit the design with the market by finding individual directions from the core elements, which is more than just designing.