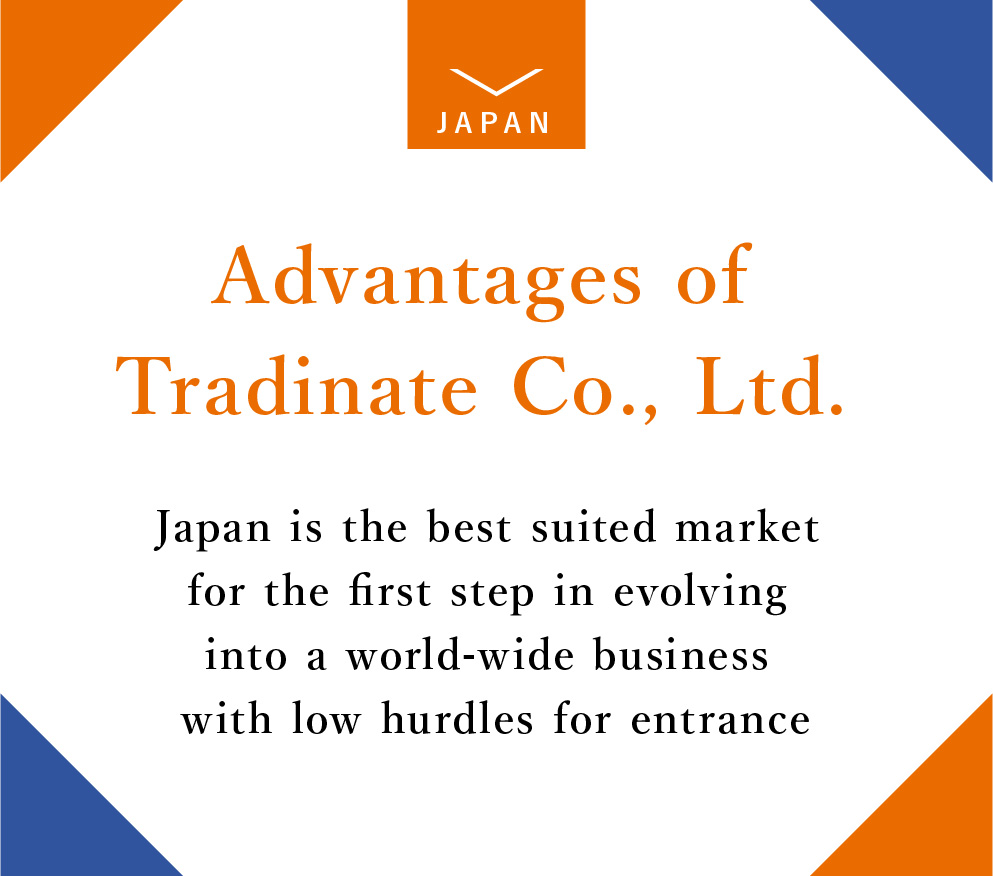 If you put your product out in Japan,
you go out to the world.
Many companies from many countries have entered the Japanese market from luxury brands to commodities. Therefore, the Japanese market is very competitive and consumers have diverse directions and tend to be demanding on products. It means that recognized products in Japan are certified as being high-quality.

If you think of overseas business expansion, the Japanese market has merit as the place for test marketing. You can increase the chances of success in other countries if you succeed in Japan, and you can establish trust and expect a positive effect on branding in some industries.
Elimination of tariffs makes it easier to enter the market.
It is said that the elimination of tariffs on many products is going to be put into effect by TPP and EPA in the future. It appears it will make it easier to enter the Japanese market and expand business opportunities. Now is the right time for export to Japan.

Tradinate Co., Ltd. is a Japanese company and has a firm network and information network with numerous results. We are available for any product. We provide full support from research, marketing to matching for your business expansion in Japan.