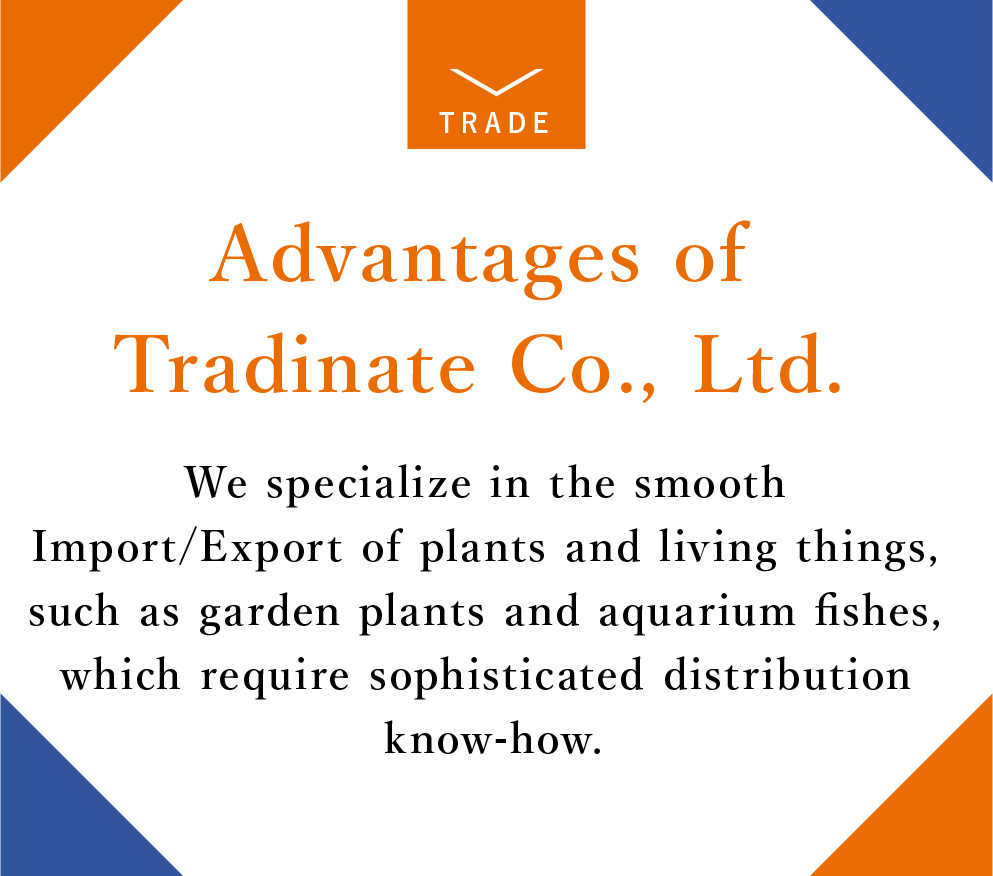 Only a few companies provide
export service of aquarium fish in Japan

Tradinate Co., Ltd. is available for any products as long as it's not illegal. We have mainly managed the export and sales of foods and Japanese traditional crafts, but Import/Export plants and living things, which is said to be difficult to manage is also our field of expertise.

Import/Export of plants and living things require complicated procedures in terms of quarantine, legal compliance and customs clearance. In addition, it requires sophisticated distribution know-how on packing, temperature control, speed and timing due to the sensitive property of plants and living things.

We have exported aquarium fish before the company was established and only a few companies provide this service in Japan.